Whether you got inspired by Kim Kardashian or just trying to cover grays like me, blonde hair seems like a great idea until you realize the maintenance involved. Achieving lustrous golden locks or cool ashy hues takes a lot of work and money. And then there's the damage.
First Time Bleach Stories
I've never been a hair girl. My lackluster mousy brown color and ultra-fine strands made low ponytails my go-to for years. My first foray into blonde came with the intention to pump up the volume and make my hair seem fuller than it is. I just finished high-school, had a part-time barista job, and could not afford a proper salon visit.
I picked up boxed bleach from my local CVS and set to work bleaching. My virgin strands lightened to what can only be described as a dehydrated person's yellow pee. So, I did what any sane high-school grad would do. I picked up another box of bleach and immediately set out to bleach it further.
Lindsay Loo, a Wella Master Color Specialist in NYC, stresses that one of the most important things you can do when your hair is fried is leaving it alone!
"Don't attempt to continue to lighten or color it as this will continue to damage the already sensitized hair." I wish I heeded that advice back then.
That first experience turned my hair into a frizzy mess that I somehow managed to turn into a somewhat pretty, ashy hue after another box of permanent color. I waved goodbye to my shiny locks and accepted the straw life.
After a year of failed recovery attempts, I ended up buzzing my hair off. Yes, like Britney Spears. I'm still proud to report I went bald before Britney's public display of frustration. Similar to Brit, I rose out of the ashes like a phoenix and managed to snag numerous modeling contracts as a result of my ultra-short buzz-cut.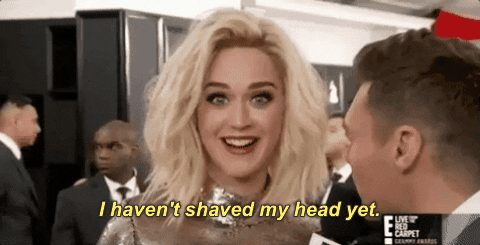 It's more than a decade later, and I'm back to old shenanigans with bleach. This time, I opted for salon visits to cover the grays popping up in my early 30s. Despite doing my best to care for the Khaleesi-level hue, I still look on in horror as my hair breaks off every night as I brush it. In some ways, it's inevitable, but I turned to hair experts this time around to ensure I don't wind up bald again.
Bleached Hair, Do Care
Lindsay's advice toward the road to recovery? "Embrace taking a break from thermal styling. The heat from thermal styling can cause more breakage or damage. Gentle blow drying on low heat while using a thermal protectant can be done but avoid curling irons, flat irons, wands, etc."
And as for treatments like coconut oil and Olaplex? Her advice is to go easy on it. "Use these products as a treatment meaning 1-2 times a week. Though you may think this will repair the hair instantly the more you use, that is false. If you over proteinize the hair, you are going to welcome more breakage."
Ivan Rodriguez, Biosilk Hairstyling Ambassador, notes, "The cuticle of damaged bleached hair is wide open and prone to loss of moisture, weakness, breakage and split ends. Use a moisturizing shampoo to help replenish moisture along with a moisturizing conditioner. Do not use a shampoo with a high pH or a volumizing one as they tend to strip the hair of natural oils."
Deep conditioners are your friends while you're restoring hair integrity. Use leave-in treatments in addition to deep conditioning hair. Ivan's suggestion, BioSilk Silk Therapy, protects and nourishes the hair.
He also warns not to wash your hair every day. "Try to go 2-3 days and use a dry shampoo to help with an oily scalp and odor." The key to a healthy recovery is prevention, so avoid using hot tools. If you're not willing to sacrifice your hairdryer, make sure to use a heat protectant.
Frank Friscioni, Color Director at Oon Arvelo Salon, is a firm believer in regular trims to prevent further damage. "Slicing and dicing the ends are the best in the long term. Ends will continue to split once they are dead. Damaged ends from over bleaching can be saved with care and love."
And while at-home treatments like deep-conditioners can help temporarily, his advice is to head to a professional for stronger treatments.
Kim's favorite is Frank's recommendation as well. "Olaplex is designed to keep the hair strong and prevent future damage. Olaplex keeps the hair strands boned together rather than causing breakage. Imagine tearing cotton candy from the stack. That's kind of what happens when the hair strands are not protected. The fierce and potent new ingredient, Bis-Aminopropyl Diglycol has made a huge impact on the beauty industry for its excellence."
While it seems all your efforts should be focused on your strands, Frank advises not to neglect the scalp. "It's best to use a great scalp and build up remover often and definitely before any treatment. It's similar to cleansing your face before bed and adding night cream. I like a scalp and hair product called Christophe Robins Cleansing Purifying [Scrub]. A little goes a long way, and it's worth the price!"