Ever since I hit 31, I started to notice little lines creeping up on my forehead. This led me to obsess over my suddenly-changing skin texture. My late teens and early 20s blessed me with fairly even and clear skin. Makeup artists would compliment how little they had to do before shoots and shows when I modeled. I wore BB creams and didn't own concealer. The world was my oyster! Then the modeling jobs dried up, I got married, bought concealer, and welcomed the big 3-0.
On the one hand, I'm incredibly thrilled by the aging process. I feel more comfortable in my less-than-perfect skin. The newfound confidence opened up new career opportunities along with a jolt of positivity and happiness. On the other hand, there's the crepey skin creeping up on me and that uneven texture to deal with. And from what I can tell from observing life, this is just the beginning.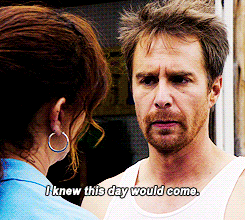 While I was able to get away with the occasional facial in my 20s, I'm quickly realizing visiting the esthetician is one of those house maintenance activities that I need to schedule at regular intervals now that I'm older. So, I made my way downtown to Haven Spa at 250 Mercer St in NYC for some degunking. I was also on a mission to erase some of those forehead wrinkles without a needle in sight.
Sure, we're well into 2019, and people are getting more comfortable with casual fillers and injections, but those treatments still require downtime. Not to mention their hefty price tag comes with restrictive barriers for those of us painfully vain but monetarily disadvantaged.
What's Gua Sha?
In addition to booking the Remedy facial, which is Haven's maintenance facial, which comes complete with exfoliation, extraction, and a lymphatic massage, I added on the Gua Sha facial. Gua Sha is a traditional East Asian, specifically Chinese, practice of stimulating the body's energy points. Traditionally, a small, thin stone, animal bone or even soup spoons were used to stimulate the facial muscles, encourage toxin removal, and promote lymphatic drainage.
Today, the tool comes in trendy stones such as rose quartz or jade, undoubtedly an added benefit for an Instagram-obsessed beauty maven. My facialist at Haven, Mariola, described it as "a very intelligent tool" that penetrates deeper than a traditional facial massage done with fingertips.
"This Gua Sha is only about the face. We are treating people from the décolleté to the forehead. On the body, it's very painful. There's bruising. Some people are very skeptical. This is not this. This is an old Chinese way of treating your head and of treating the most important in this massage is the neck. They treat the neck as the connector and highway of goods which are coming from your entire body and your face and are flushed back. So, it's like a wave. So whatever blockage you have, you always start with your neck, because it might just be there."
She went on to describe why the tool is so important. While you can do a facial massage with your fingers and perform standard lymphatic drainage motions, the tool allows for control you can't get with your fingers.
"It's a combination of a few things. It's not only lymphatic drainage. You can do the lymphatic drainage manually. But when you compare my fingers, it doesn't matter how quickly they move or how harmonious they are. This is all I have as spacial surface. Fingers feel much better, but the stone is extremely effective because it's steady pressure and can reach a much bigger surface area [underneath the skin]."
Gua Sha Benefits
– Reduces, and sometimes eliminates, the appearance of fine lines and wrinkles
– Tightens and lifts the facial structure, including cheeks, jowls, and brows
– Eliminates facial bloating and puffiness
– Reduces hyperpigmentation and age spots
– Brightens the complexion overall
– Helps reduce dark circles around eyes
– It's an alternative to invasive treatments life injections and face-lifts when done regularly at home or by a professional
The Results
No doubt the combination of the Remedy facial along with Gua Sha left my face feeling smooth and looking radiant for days! Right after the facial, I had slight redness due to the extractions, but the next day I woke up to the smoothest skin I've ever felt. I skipped my foundation and went back to using BB cream, which was more than enough to even out my skin.
As for my forehead lines, they were unnoticeable the day of the facial, but three days later, they're back albeit much fainter than before.
Mariola stressed the importance of "doing your homework." While the Gua Sha facial starts at a professional's office, you must do it at home yourself to increase and maintain benefits. The most critical piece to remember? Always start at the base of the neck when using the tool at home.
On that note, I'm off to grab my own and disappear those fine lines for good.
Get a Tool of Your Own: