Taylor Swift has never been one to shy away from voicing her real and honest opinions. Taylor Swift graced us all with her presence at this year's Teen Choice Awards when she took home an icon award. During her acceptance speech, Taylor discussed gender equality in addition to expressing her gratitude for her fans and constant support. The award was presented by the co-captain of the US Women's National Soccer Team Alex Morgan.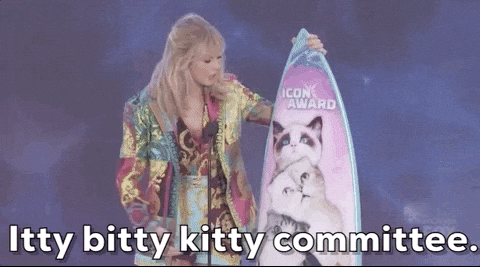 Taylor Swift is due to release a new album, titled Lover, in the upcoming weeks. While accepting her award, she also announced the release of her new single "Lover" which will come out August 16. Taylor has shown us a glimpse of what is to come while allowing a few fans to listen in on the new music at an exclusive secret session. Yeah, we're jealous we weren't invited, too.
"I want to talk to the fans for a second. You make me so happy. You make me laugh every day online. I love meeting you. I love loving you. You are the most generous people. Thank you for giving me the life I have." Taylor said during her acceptance speech. "This is a really proud moment for me."
We love loving you too, Taylor.