Between The Lion King, Aladdin, and Dumbo remakes, we've been feeling very nostalgic about our childhood, thanks to the entertainment industry. It looks like our nostalgia is going to hit even harder because the Little Mermaid is being remade and this time, it's live.
This fall, ABC will be debuting the Little Mermaid Live, and the cast does not disappoint. Auli'i Cravalho, who got her start playing Moana, will be starring as Ariel, with Queen Latifah costarring as Ursula and Shaggy as Sebastian. If the vocals on this Little Mermaid is anything like the vocals we heard on Moana, we definitely won't be disappointed.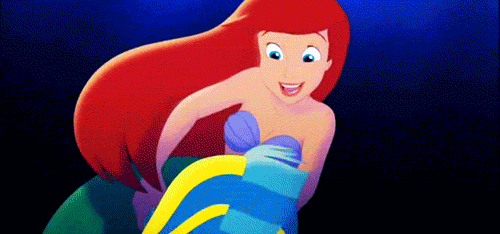 Disney recently announced how they are making a live-action remake of the Little Mermaid as well. The cast for the Disney remake is just as exciting, with Halle Bailey as Ariel, Harry Styles as Prince Eric, Melissa McCarthy as Ursula, and Javier Bardem as King Triton. Yes, you heard that right. Harry Styles will be starring in the Little Mermaid. As if we needed another reason to go.
2019 has been a blast from the past, and we can't wait to feel like we're kids again with both of these Little Mermaid remakes.