Between New York and Paris Fashion Week, we've gotten more than enough fashion inspiration. We've seen Euphoria inspired looks, lots of monochrome outfits, and the most teeny-tiny bags. Accessories have been on the forefront of the industry's mind lately.
It's no secret that accessories have taken over the fashion industry, but now there's one rule to follow: the more, the better. Pile on your jewelry, barrettes, and tiny bags, and make sure they're bold while you're at it. Streetwear has been on the rise for quite some time now, and here are some streetwear-inspired accessories you should add to your collection:
Bandanas
Accessories go way beyond just jewelry in 2019. Hair accessories are all the rave and bandanas are the latest hit. The great thing about bandanas is also how versatile they are. You can tie it like a headband or use it to hold up a ponytail. You can loop it like a belt or wear it around your neck. The options are endless, and the choice is entirely yours.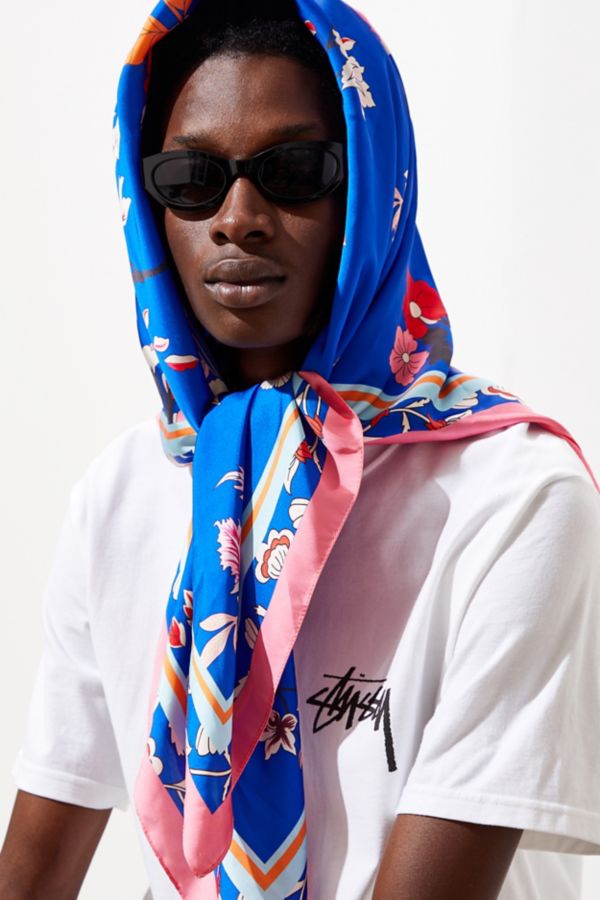 Bucket Hats
Bucket hats used to be for the beach oo a hike. But now, bucket hats became a style statement of their own, instantly making anyone wearing them look cooler. There's corduroy bucket hats, velvet bucket hats, neon ones, plaid ones- you name it, it comes in bucket hat form. Plus, they go with just about any outfit.
Headbands
Blair Waldorf vibes, anyone? I honestly didn't think I would wear a headband after I turned 8, but now they're in style, so I have to jump on the trend. Headbands are a great way to keep hair out of your face and look stylish. The styles and patterns are endless, and this was one of the biggest highlights of fashion month.
Oversized Sunglasses
As an advocator of the tiny sunglasses trend, it's a bit heartbreaking to hear that oversized sunglasses are taking its place. This definitely doesn't mean I'll be throwing away my teeny tiny sunglasses that provide little protection. I'll just be adding some bigger ones to my collection. Oversized sunglasses were seen everywhere this NYFW, and I'll admit it, they are the perfect way to hide from seeing people you don't want to see.
Fringe Bags
Purses used to be just a necessary item that would hold your belongings. But now, with the uprise of tiny bags that barely fit anything but a wallet, purses have gone beyond convenience and into style. And that's where fringe bags come in. Although fringe bags might not be ideal for holding all your items, they definitely are a trendy piece that will have you turning heads. Grab yourself one for the fall as they totally give warm fall vibes.